I have a vision of my Muse (Calliope) as Christie Brinkley in National Lampoon's Vacation. She drives by saying, "You should write, honey!" I pull out a fresh notebook and write maybe two pages of introduction, and then…she's gone. I tried using the computer, too, and that didn't work–I got a scene out before she took off.
I tried editing my huge epic fantasy opus that I wrote in college (or was it right after college at my first receptionist job?) but got disgusted with how much work I was going to have to do to fix the wreck that it was. After three months, I finally put it aside this week and decided to try new things.
See paragraph above.
NanoWrimo went to hell after I got in the hospital on the first day of November, and was in for five days. Then Rhode Island Comic Con the weekend after I got out of the hospital, where I sold a few copies of my book, but I was concentrating on selling everyone else's. I did a good job with that. I met John Barrowman! At the autograph table, I had a script prepared to tell him all about Grimaulkin. What did we talk about?
Pain meds.
See, he had thrown out his back and I had just gotten out of the hospital after going in with chest pain. So I knew about pain meds–all hail MORPHINE. He said that he had "hospital grade" meds but they made him loopy. His handler suggested he use them for the panel or the cosplay photo op he had coming up. I did have him sign the picture I brought (Torchwood) and he called me "lovely." I blushed a million shades and said I'd see him tomorrow for a photo op.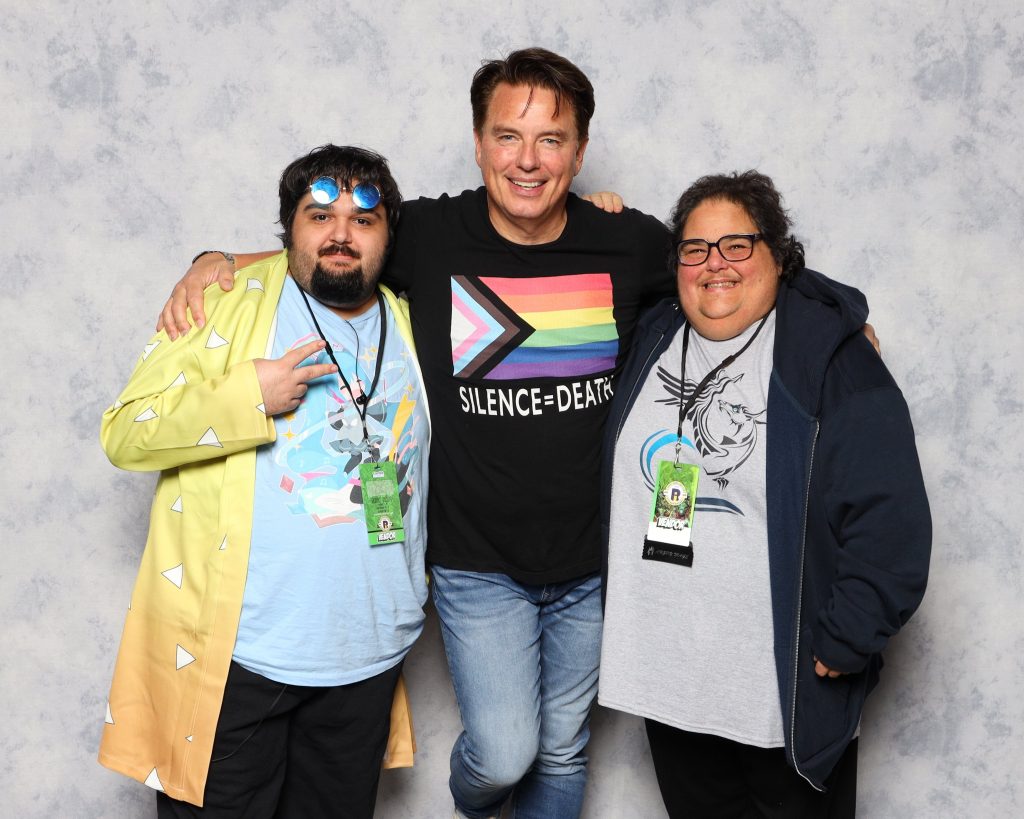 After the ComicCon, I tried to write. Again, Calliope took off after tossing me a bone or two. I tried a Tamerlane story and got as far as Tamerlane meeting his next patron, and but no reason for her to meet him.
I looked up stuff in Submission Grinder, just to see if there was anything I could contribute to. I saw an entry for "Lost Atlantis" by Flame Tree Press. They were looking for stories of lost civilizations. I had read Four Lost Cities and Forgotten Civilizations of the Ancient World this year. Heck, Brothers of the Zodiac is set in Mesopotamia.
I started a new Word doc, thinking that might force the story out. Nope. I got an introductory scene with the main character out and that was it.
I need to stop reading non-fiction and watching murder mystery shows (Longmire, Columbo) because that's all I've got in mind. Reading fiction is harder work. I have to hold the story in my head after I put it down for the night. If I put it down for the night. I can hold three, maybe four, storylines in my head at once.
I have decided that on December 1 I'm going to try and coerce, bribe, or beg Calliope to give me more than bones. I will prepare a place for her to come by and visit, and tell me a story.