I did some uncovering today.
In March 1989, I wrote a poem called "revenge". Basically, it was a fantasy of blowing someone's head off.
I also wrote another poem called "Abandonment," and a chapter from a novel "Blood And Roses" during my senior year of college. I presented these poems and stories to my English 300 class.
If you read this in 1989, you'd just think I'm a Stephen King fan or like horror. Reading it now, I don't know now anyone can miss that I was just barely on the edge of sanity. They'd bring me to the Dean's office lickety-split and I'd end up in the psych ward at the local hospital.
Instead, someone (I think the professor) scrawled across the bottom of the "revenge" poem, "BURN THIS."
Obviously, I didn't, as I carried that fury on with me to Hunter's Realm/The Taurin epic fantasy I wrote. It's chock full of hate and anger, and a Mary Sue character that makes me wince whenever she pronounces from on high. I kept the fury in the background in everything I wrote. Nothing I wrote was happy.
At the risk of turning off everyone from this blog or my writing, I'm going to be honest here. When I heard about Columbine, I will never forget my feelings while they gathered all the information on the two kids.
What a great idea.
By then, I was out of college and doing medical billing for a psych hospital (how ironic). I didn't realize I had a "hit list", a "plan", and plenty of "opportunity." As the years went by, I realize now that my obsession with mass shootings was because "Why didn't I think of that?"
It wasn't until 2019 when I got good therapy and the right meds. So after the last mass shooting, the one one at WalMart in Virginia, I felt sad. Not for the shooter, but for everyone else. I read his "manifesto" and my heart broke. Dude. I know what you were going through.
How can I reach these potential killers and tell them, "Hey, you're not alone. I was like you. Then I got better. Here's how."
I still have to go through this box. This box that will uncover my dark side that no one understood. The dark side that I can look at now and realize what I was.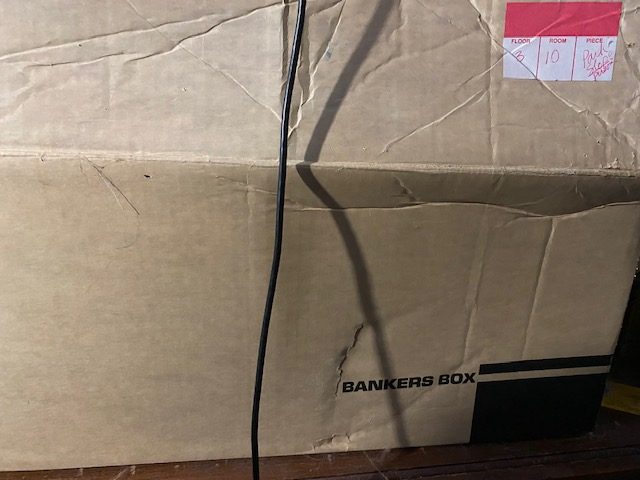 And after that comes the diaries in my hope chest. How far back did this go?